Thursday, December 10th, 2020
Uncomfortable Conversations Dialogue #5
Anti-Racism
We close the year with our final dialogue in the series which will help to bring all of the dialogue learnings together. This workshop will provide key guidance for how to make daily conscious and intentional efforts and actions towards equity and justice.
Reaching Equity is about making conscious choices regarding steps you will take against racism in small personal ways, larger group settings and even against systems designed to oppress marginalized groups, thoughts and people.
About the Presenter
Tim Overton is a civil litigation attorney who specializes in training and advising companies on issues surrounding diversity, inclusion and belonging. He is a member of the National Bar Association, the J. Reuben Clark Law Society, the BYU Management Society, the Arizona Black Bar, and the Utah Minority Bar. He also serves as a Governor-appointed Commissioner on the Arizona Commission on African American Affairs. He has received multiple recognitions as a leader in both the legal and diversity communities. He graduated with honors with a Bachelor's degree from Humboldt State University and a Juris Doctorate degree from Brigham Young University.
Videos from the workshop:
Dr. Dre "You Love Me" https://youtu.be/h0rfCYy9jbI
Inclusion Begins with I: https://youtu.be/2g88Ju6nkcg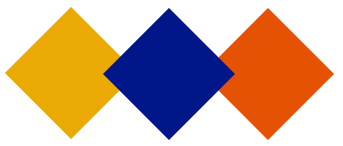 Thursday, November 19th, 2020
Uncomfortable Conversations Dialogue #4
Privilege
Privilege: Unseen, Unacknowledged and Undermining Equity and Inclusion
In this workshop, participants will gain a broader impression of the breadth of differences that contribute to societal privilege. Through exploring common unproductive behaviors, often stemming from white privilege among others, participants will further understand the insidious nature of privilege, how it perpetuates systemic racism and oppression. With an introduction to Melia's EMBRACE model, participants will take away a strategy for their own learning journey to advance social justice and practice more effective allyship.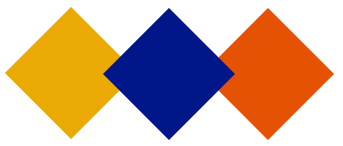 Thursday, September 24th 2020
Uncomfortable Conversations Dialogue #3
Micro and Macro Aggressions
Micro/Macro Aggressions & Racial Battle Fatique: How Minoritized People Feel in the Workplace How to Navigate These Hostile Spaces
Racial microaggressions are the social pollutants and toxins experienced by people-of-color that over time lead to racial battle fatigue. When non-white persons encounter and/or spend large amounts of time in racially charged environments that are covertly hostile, these environments become taxing psychologically, physiologically, and behaviorally on the minoritized person, eventually becoming physically and mentally draining. In this workshop learn how to mitigate Micro/Macro Aggressions in positive and productive ways before they lead to issues, morale dips and an overall unhealthy work culture.
View Resources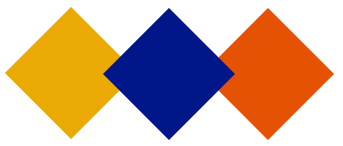 Thursday, August 27, 2020
Uncomfortable Conversations Dialogue #2
Implicit Racial Bias
We continue the series with Dialogue #2 on Implicit Racial Bias. Unconscious associations that are made based on race, culture or ethnicity are Implicit Racial Biases and can cause individuals to unknowingly act in discriminatory ways. Discover how Implicit Racial Bias affect People of Color and what role you may be playing in perpetuating it. More importantly learn how to challenge those biases and unlearn the behavior.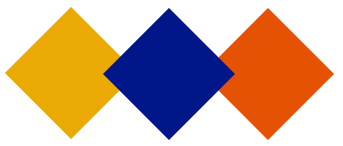 Thursday, July 30th 2020
Uncomfortable Conversations Dialogue #1
Race and Racism
We begin the series by providing a historical context of Race and Racism in the United States and how it impacts Cultures, Institutions, Health Systems and Personal perspectives. Our first 2-hour workshop will be led by innovative, thought leader and Community Health Advocate Dr. Olga Davis who will provide contextual background and insights to our topic. In this interactive workshop, you will engage with others to learn and explore in a safe and educational space. Be prepared to share experiences, ideas and your own stories with the whole group or in breakout sessions and to connect with open minds and kind hearts. We look forward to exploring with you Online!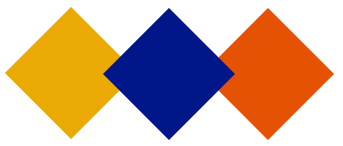 Thursday, April 9, 2020
Virtual Workshop: Intercultural Competence
Amplify your Inclusive Story and Impact!
Intercultural Competence is defined as a person's ability to adjust, function and communicate effectively with members of different cultural groups or in various foreign cultural environments. This interactive educational workshop will teach a mindful approach to communication and how to show empathic understanding within diverse populations in the workplace. Recognize your own worldviews and understand how these may contrast with others' cultural perspectives. Participants will receive tools for creating clearer communication with colleagues in professional and academic workplaces, understanding that highly successful organizations seek out and promote capable leaders who demonstrate cultural intelligence (CQ). Participants will then identify their ten Cultural Values between their personal and professional lives.