2022 DLA CONFERENCE
BRAVE CONVERSATIONS:
Turn stumbling blocks into stepping stones
Wednesday – Friday, October 12 – 14, 2022
Diversity Leadership Alliance exists to bring a voice to marginalized communities, provide a forum for constructive dialogue, and eradicate racism through strategic professional development workshops. Together, with our business and community partners, we enhance the workplace and highlight the value of diversity as an essential part of any successful business model. We believe that organizations that understand and value diversity and inclusion can attract and retain top talent and position themselves competitively in the larger employment marketplace.
The 21st annual DLA Conference invites you to participate in BRAVE CONVERSATIONS, where we will turn stumbling blocks into stepping stones on a path toward a more diverse and equitable community. Our empowering keynote sessions, dynamic workshop content, and cutting-edge fire-side chats will cultivate change agents ready to lead with a renewed sense of bravery, urgency, and empathy. We invite you to raise our collective voice, drown out the havoc of racism, and walk bravely on the stones of change for our community.
2022 Speakers and Presenters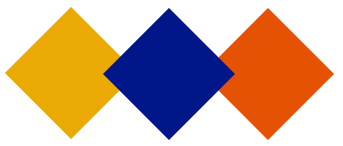 2022 Diversity Awards
Wednesday, October 12 • 6:00-8:00pm AZ time
Join us for the live 2022 Diversity Awards ceremony!
Live on Zoom – Open to the public!
Bookmark this link to attend the live event: https://asu.zoom.us/j/84661078469
Learn more about the DLA awards.
2022 Award Winners
Congrats to all of our nominees and winners!
Christine French Lifetime Service – Individual

Lee Barnett




Christine French Lifetime Service – Individual

Phil Pangrazio




Christine French Lifetime Service – Organization

Mayo Clinic




Christine French Lifetime Service – Organization

Cox Communications




Equity Trail Blazer Award

Thinkzilla




Equity Trail Blazer Award

Casual Astronaut




2022 Diversity Leader of the Year

Kristin Rodney




2022 Diversity Leader of the Year

Felina Cordova Marks




2022 Diversity Leader of the Year

Donald Northfelt, MD



Congratulations to our nominated 2022 Diversity Leaders of the Year:
Jennifer Sanchez
Niki Tapia
Sam Castro
Zachary Romo
Thanks to the following for nominating our award winners and nominees:
Farhia Omar
Dr. Teshia Soloman
Mayra Vasquez
Adrianna Tusek Erickson
Banita Bevineau
Jeff Buda
Michelle Dew
About the Awards
DLA celebrates and recognizes Arizona individuals, Corporations, and Organizations that lead by example, creating an inclusive environment that enhances and strengthens the community. The DLA Diversity and Inclusion Award is a joint award given on behalf of Diversity Leadership Alliance and Arizona SHRM. This prestigious award is given to a Corporation or Organization that recognizes and values Diversity, Equity, and Belonging. They create a safe space in an inclusive, collaborative work environment where their employees can be their genuine and authentic selves. In addition to their innovative internal Diversity programs and initiatives, they lead the way in terms of their extensive Community outreach efforts and support. DLA also honors individuals who serve as Diversity and Inclusion Leaders in the Community. These passionate individuals demonstrate collaborative leadership and a visible commitment to the work of Diversity and Inclusion. These individuals are bravely forging forward and creating spaces where others can celebrate and be celebrated and they do so selflessly with dignity and humility.
Special Thanks to our Award partners AZSHRM and Mayo Clinic!
"We have to make strategic and intentional changes to create safe spaces for diverse communities."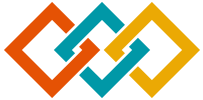 Kevina Devereaux


Manager, Workforce Development – Desert Botanical Gardens