October 2023
Beyond Words: Investing dollars in DEI to create Action and Impact
Presenter:
Nona Lee
Founder and CEO, Truth DEI
Our dynamic October DLA workshop leading up to our annual Conference, explores the powerful role of financial investments in driving real change through Diversity, Equity, and Inclusion (DEI) initiatives. By recognizing that true progress requires more than just words, participants will learn how to strategically allocate resources to foster a diverse and inclusive environment. This workshop challenges participants to move beyond DEI rhetoric to create tangible change that aligns DEI strategies with meaningful financial commitments and contributions. Attendees will gain insights into effectively budgeting for DEI efforts, measuring impact, and identifying meaningful, high-impact projects. Join us to unlock the potential of your DEI investment and drive lasting, positive transformations that bridge the gap between intention and implementation.
September 2023
Equity is Not a Trend: Going beyond performative gestures and tokenism
Presenter:
Dr. Kimberly Nao (she, her, hers)
Anti-Racism Consultant, Nao and Associates
Associate Professor, Mount Saint Mary's University
The September DLA webinar explores the crucial concept that "Equity is not a Trend" and that true equity goes beyond surface-level performative gestures and tokenism. Inclusion and diversity efforts should not be seen as fleeting trends, but rather as fundamental values that shape the fabric of our organizations and societies. By understanding the depth of equity, we can foster genuine representation, meaningful inclusion, and equitable opportunities for all individuals. In this interactive webinar, we will explore how to move beyond superficial diversity efforts and instead, cultivate a culture of genuine equity and lasting inclusion. We will also examine the detrimental effects of treating diversity as a mere trend and explore practical strategies to embed equity as an integral part of an organization's core values. Participants will gain a deeper understanding of the obstacles that can hinder long-term progress in DEI efforts and explore the impact of systemic inequalities. Attend this DLA webinar to learn how to create authentic, inclusive spaces where equity is not just a buzzword, but a guiding principle for growth and success.
August 2023
Dismantling Ageism in the workplace: The often-overlooked part DEI Strategies
Presenter:
Sheila Callaham
Executive Director
Age Equity Alliance
Ageism is an overlooked form of discrimination that affects both individuals and organizations in the workplace, leading to reduced productivity, stifled innovation, and missed growth opportunities. In this eye-opening DLA workshop, we delve into the critical but frequently ignored aspect of most DEI strategies – Ageism. Join us as we explore the impact of ageism on workplace dynamics and discover practical solutions to foster an age-inclusive environment and teams. This interactive workshop aims to shed light on ageism and its pervasive effects on workplace culture.
Participants will gain a deeper understanding of how ageism manifests, its impact on older and younger employees, and its intersectionality with other forms of discrimination. By engaging in thought-provoking discussions, attendees will uncover the subtle ways ageism can creep into policies, practices, and daily interactions. Uncover actionable steps that you can take now to create a welcoming culture that honors and embraces individuals of all ages with varied lived experiences.
Download the event document »
Download the event resources »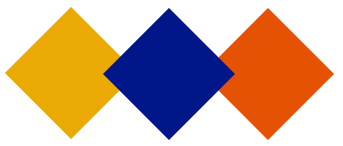 June 2023
Building Bridges Among Generational Differences in the Workplace
Presenter:
Latasha Williams
Career Influencer + Certified Career & Business Strategist
The Modern Millennial Consulting
Get ready to embark on an empowering journey as we dive into the world of "Building Bridges Among Generational Differences in the Workplace" – a workshop curated exclusively for the brilliant minds of diversity practitioners. In this captivating workshop, we'll unlock the key to shifting perspectives within a multi-generational workforce. We'll challenge the notion of "standard" generational talk and discover why it's crucial to myth-bust our own assumptions. Prepare to be inspired as we explore the transformative power of breaking down barriers and embracing the unique strengths and viewpoints that each generation brings to the table.
But that's not all – we're about to unveil the five game-changing tips for building bridges and stopping those bridges from burning! Imagine the collective power of effective communication and collaboration, as we dive into the secrets of active listening, empathy, and adapting our communication styles. Brace yourself for a mind-blowing experience as we unleash the potential of bridging generational gaps and avoiding the pitfalls that hinder progress. Lastly, prepare to become the architect of change as we engage in strategic planning for the future of work.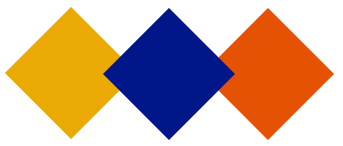 April 2023
Aligning DEI Goals to Company Strategies
Presenter:
Dima Ghawi
Speaker | Author | Coach
While it is reassuring that more organizations recognize the value of diversity in their teams and are implementing metrics to measure progress, the real goal of diversity is to create a culture of inclusion and belonging. By focusing on establishing an inclusive environment, organizations can unlock the true value of diversity.
In this powerful DLA strategic workshop, Dima Ghawi shares important tips based on workplace surveys and interviews that she has conducted across a variety of organizations. They include:
Providing insight into what employees need to feel welcomed and included.
Managing change and creating a courageous culture.
Using RASCI (Responsible, Accountable, Supportive, Consulted and Informed) method to ensure multiple departments beyond HR can implement DEI into their daily work.
Structuring and utilizing Employee Resource Groups (ERGs) are valuable affinity groups that provide a support network and education opportunities for their members and also increase awareness across the company.
Creating a culture of inclusion is no longer simply "a nice to have." Instead, it is essential for recruiting, engaging, and retaining top talent and, as a result, increasing the company's competitive advantage. Our virtual audience members will leave with actionable takeaways about aligning their DEI goals with company strategies and creating a productive, engaging, and inclusive workplace for their teams.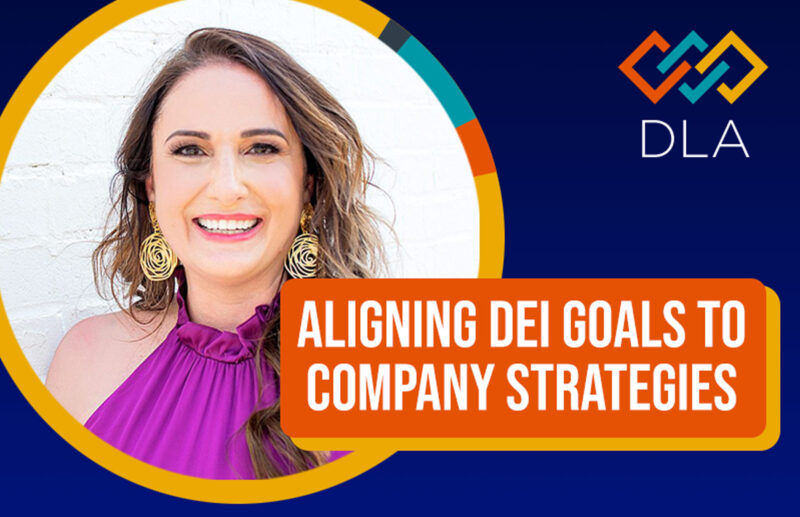 This recording is available only to DLA members, workshop attendees and sponsors. Request the link for this video »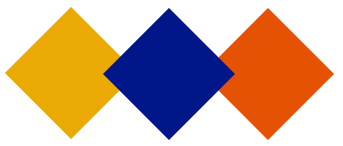 February 2023
SPEAK UP: Nurturing and honoring youth voices in the DEI space
MODERATOR: Dr. Lewis Andrea Brownlee, Secondary Education Program Director, South Mountain Community College
Diversity, Equity and Inclusion is an on-going process that is proven to make workplaces and communities more productive and thus stronger. But when do you start the conversations around Justice, Equity and Belonging and do we truly hear and value the Youth perspective?
In this youth-centric panel discussion, hear from the next generation in your workforce, our youth who will share their perspective around inclusion, equity, diversity and belonging.
Learn how you can get the younger generation in your workforce engaged in your DEI strategies and discover what they think is vital to creating a culture of Inclusion.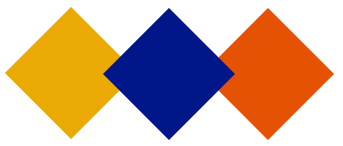 January 2023
Moving your Diversity Initiative to Inclusion, Equity, and Anti-racism: An interactive workshop
Presenter: Jacque Starks, Transformation Doctor, Jacque of All TradeZ DEI Consulting
Panelist: Debbie Esparza, Chief Executive Officer, YWCA Metropolitan Phoenix
Panelist: Dr. Chandra Crudup, Clinical Associate Professor and Associate Dean for Inclusive Design for Equity and Access, Watts College, Arizona State University
Many organizations participate in denouncing oppression and uplifting equity through statements, pictures, and initiatives. Some organizations have mastered Visual Diversity 101; however, that is where diversity, inclusion, equity, and anti-racism stall. Moving your Diversity Initiative to Inclusion, Equity and Anti-Racism is an interactive practitioner-based Micro-LearnShop™ designed to regenerate your DEI goals and outcome.