Thursday, March 25, 2021
2021 Uncomfortable Conversations…the Dialogue Continues #3
Crowning the Empowered Woman: "Reimagining global Sisterhood"
This webinar is an open and honest conversation with diverse female Leaders from all walks of life and experiences. This conversation will hopefully challenge you to recognize, examine and start to dismantle the boxes in which we put ourselves and others; and start to live your life on your own terms.
Our panelists will share lessons learned from their own experiences and identify how they learned to minimize and shift the automatic tendency to judge, label, and stereotype other women. In addition, we will explore the power of mentors, Allies, and co-conspirators to create action, opportunity, and the capacity for gender equity and acceptance.
Thank you to: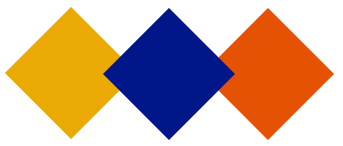 Thursday, February 11, 2021
2021 Uncomfortable Conversations…the Dialogue Continues #2
Unveiling the Invisible Man
In our February workshop, we seek to provide a thought provoking discussion into understanding the invisible cloak that many men of color sometimes wear as they navigate society. Our panel of men, represent various facets of life and stages in their career and will explore the social transformation that they experience as fathers, recent college graduates, professionals, community leaders and mentors. Attendees will hear real life accounts about the lack of belonging experienced as they seek employment, mentor others and navigate workplace pressures. This honest and open dialogue will provide attendees with a valuable perspective of what it is like to be a BIPOC (Black Indigenous Person of Color) and male in the United States and the constant devaluation they feel as they strive to share their narrative, be authentic and build strong partnerships and networks.
MODERATOR – ESSEN OTU
Essen Otu is the Manager of Diversity and Inclusion at SRP responsible for providing corporate leadership and direction for diversity, inclusion, equity and belonging strategies in support of business objectives and corporate goals. He leads the D&I Department and together with his dedicated team, implement and oversee D&I objectives and deliverables in areas of training, integration and measurement. Essen is a purpose-driven executive leader who serves on the DLA, ACF and Vitalyst Health Boards to name a few and is the Founding member of REAP (Real Engagement through Active Philanthropy), a Black men's philanthropy circle in partnership with the Arizona Community Foundation.
Panelists
DR MARC PRINE
Dr. Prine is an Industrial and Organizational Psychologist that is known for his dynamic professional style and analytical approach. He thrives on using data and analytics to take an objective perspective to improving human performance. Marc partners with his clients to provide guidance and develop custom-built programs that are constructed around individual, team, and organizational outcomes. His key areas of focus include working with organizations to integrate empirically supported methodologies into the management of human capital.
JACOB M. QUINTANA
Jacob is a recent Accountancy and Business Data Analytics graduate from Barrett, the Honors College and the W.P. Carey School of Business at ASU. He serves on the Association of Latino Professionals for America (ALPFA), engaging students in diversity employment and professional development opportunities in the western region of the United States. He currently works for KPMG Phoenix as an Audit Associate and is studying to complete the CPA exam.
CARLOS MAVINS JR.
Carlos is the Founder and CEO of Bridge to Leadership and is a servant leader passionate about helping young professionals discover their purpose in life and thrive within their professional careers. His organization, Bridge to Leadership is designed to create a global database and pipeline of diverse talent, offering services to both young and experienced professionals that focus on Education, Community Outreach, Leadership and Professional Development, and Networking Opportunities.
The Invisible Man Video: https://fb.watch/2iMUvA_usf/
Special thanks to Bruce Kirkwood for our music: https://www.facebook.com/watch/BruceTheViolinist/
ASL translation provided by Equal Access Services. A very special thank you to Dave Wollenhaup and his translators for the continued partnership.
Answers to additional workshop questions asked by the audience, as answered by Jacob M. Quintana
What do you think non-white men can teach others about resilience. I find those with privilege are not used to the struggle and can have deficits with resilience.
I think non-white men can offer reflections to others, not only about how their differences leave them subject to discrimination and certain marginalization, but also how in overcoming these obstacles, they've been shaped into better and stronger men. I think the unfortunate circumstance is that it can take lifetimes for us to achieve the equality that people of color seek, but in doing so, we create legacies and are often seeking to improve upon ourselves to create better versions; just one way we seek to level the playing field. This can be especially impactful in the workplace where the general assumption may be that since all coworkers have one way or another ended up in the same position, the routes taken to arrive there aren't so different.
What do you think about removing certain information from resumes, like colleges attended, names, addresses, that could give hints as to the person's race, ethnicity, socioeconomic background etc.
I've stood to benefit from wearing my identities on my sleeve. Many of the opportunities in leadership roles during my time at university have been with Hispanic/Latinx organizations. Ideally, people of color would be taken under consideration for our merits and our experiences only, but I've personally always been comfortable sharing these things on my job applications. I'd like to think as more people of color enter into the upper echelons of management and have sway in terms of the hiring practices, we'll take a look and ensure that pools of applicants are more representative of the population they're pulling from. I think if we were to remove those things, we would in some ways admit defeat to succumbing to our own biases. To close, I think there is still a larger discussion to be had about reactive vs. proactive measures when it comes to racial, ethnic, and gender discrimination. And I think having measures that are preventative rather than detective could be a good thing if implemented correctly (for example, I think the use of a gender-neutral pseudonym has offered interesting results when used on a job application). For that reason, I wouldn't want to rule out my own support for these measures. Unfortunately, the ongoing discussion appears to be more so about the deficiencies most people have in relating to those that are not like them. As much of a "crutch" as these general identifiers can be (like schools attended, hometowns), they still do provide some benchmark for how we can relate to one another. The way in which they are referenced is the key.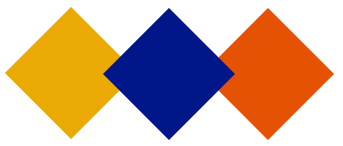 Thursday, January 21, 2021
2021 Uncomfortable Conversations…the Dialogue Continues #1
Cultural Humility as a Foundation for Social Transformation
To kick off the first dialogue of 2021, participants will join an interactive facilitated dialogue on the application of the Cultural Humility principles in their work as a foundation for social transformation. For over two decades, cultural humility has replaced the insufficient notion of "cultural competence" with a cyclical approach that embraces critical self-reflection as a lifelong learning process to create a broader, more inclusive view of the world. Participants will gain insight on how to build trustful partnerships with colleagues and the communities we serve, and how organizational policy and behavior can be transformed by applying the Cultural Humility principles.
About the Presenters Indigenous Vision:
Souta Calling Last and Tyler Walls are both Cultural Humility Trainers with Indigenous Vision, an educational nonprofit based in Phoenix, Arizona and Missoula, Montana. Souta is the Founder and Executive Director who focuses her efforts on environmental justice and community health. She is a member of the Blood Tribe and a graduate of the University of Montana and the University of Phoenix and holds a bachelor's degree in Environmental Studies-Water Resources and a master's degree in Innovative Leadership and Change Management. Tyler is the Project Director who works with communities and partners to advance social transformation. He is a member of the Hopi Tribe and Onondaga Nation and a graduate from Arizona State University with a bachelor's degree in American Indian Studies and a minor in Geography. Indigenous Vision is led by an all-Indigenous team who work to revitalize Indigenous communities – culture, people, and land – by providing educational programs nationwide.
Resources:
From the Discussion: Cultural Humility and the Pre-Health Professions Student – Jann Murray-Garicia, M.D., M.P.H. (2013)
https://www.youtube.com/watch?v=NZUP6CrHAXA
Title: Cultural Humility (complete) – 30 minute documentary https://youtu.be/SaSHLbS1V4w
End Video with John Legend and the Roots:
https://youtu.be/iJgxJ6JrPkc
Download: Indigenous Land Resources (PDF)
https://www.diversityleadershipalliance.org/docs/Indigenous_Land_Management_Resources.pdf
Native Land Map: https://native-land.ca
https://www.diversityleadershipalliance.org/docs/Honor_Native_Land_Guide.pdf