DLA has created a 5-part Series of healing dialogues that will culminate with a deep dive at a 2-day Virtual Conference in October. These dialogues are by no means meant to be all-inclusive, but will serve as a part of an overall wholistic solution and a positive approach to harnessing our collective energy. This will be a safe space and place to have difficult but meaningful, open and honest conversations that can become turning points and actionable items that ignite change. The goal of the series is to begin to cultivate a sustainable environment of inclusivity, diversity, equity and belonging.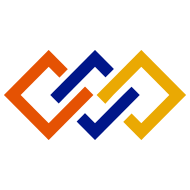 MICRO and MACRO AGGRESSIONS
WORKSHOP DETAILS
MICRO/MACRO AGGRESSIONS & RACIAL BATTLE FATIGUE: HOW MINORITIZED PEOPLE FEEL IN THE WORKPLACE
HOW TO NAVIGATE THESE HOSTILE SPACES
Racial microaggressions are the social pollutants and toxins experienced by people-of-color that over time lead to racial battle fatigue. When non-white persons encounter and/or spend large amounts of time in racially charged environments that are covertly hostile, these environments become taxing psychologically, physiologically, and behaviorally on the minoritized person, eventually becoming physically and mentally draining.
In this workshop learn how to mitigate Micro/Macro Aggressions in positive and productive ways before they lead to issues, morale dips and an overall unhealthy work culture.
PRESENTER BIOGRAPHY
Dr. Lewis Andrea Brownlee , Ph. D. is an educator who has taught in K-12 schools, Community College, and a University for over a decade. He has attended and graduated from all three State schools, finally completing his Doctorate from the University of Arizona. His passion is educating teachers in the Art of meeting the holistic needs of students-of-color. An avid coffee drinker originally from Atlanta Georgia, Dr. Brownlee started his early career as a Civil Engineer designing and building infrastructure projects and systems.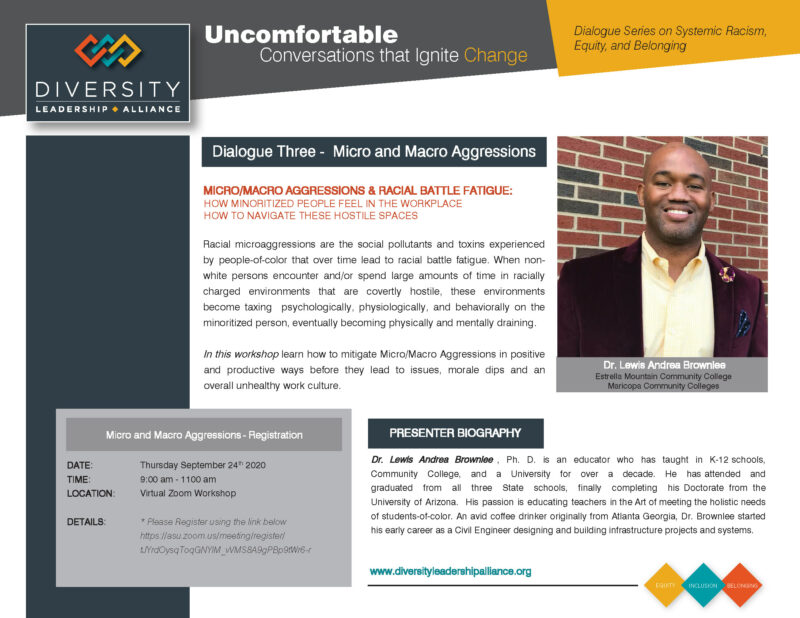 Workshop Logistics
DATE: Thursday, September 24th 2020
TIME: 9:00 a.m. – 11:00 a.m.
LOCATION: The comfort of your home office, backyard, couch
or wherever you are practicing social distancing.
Zoom Registration Instructions
First, please register for this workshop here:
REGISTER
After registering, you will receive a confirmation email containing information about joining the meeting. You may join from a PC, Mac, iPad, iPhone or Android device..
(This workshop will be recorded and posted on the DLA website for future viewing)
View Recording