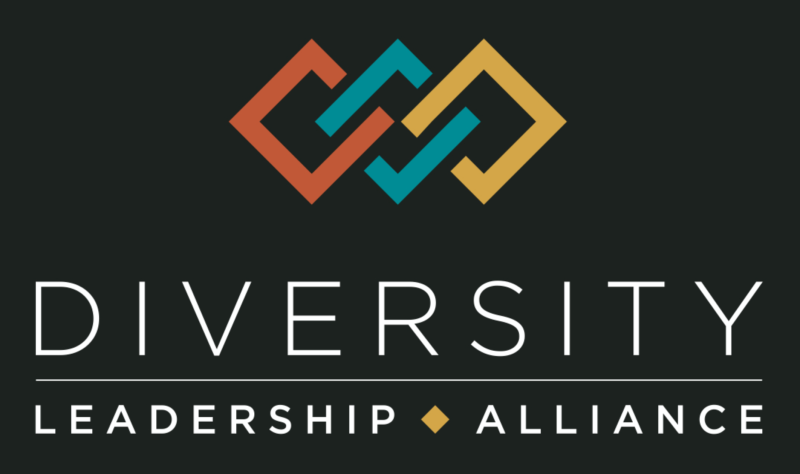 In 2021, DLA continues its impactful dialogue series "UNCOMFORTABLE CONVERSATIONS THAT IGNITE CHANGE". This year, we dig even deeper to unearth some deep rooted systems of inequity and oppression in Education, Healthcare, Food Systems and Technology. The 2021 dialogues will be all about listening and learning and were created because we want these conversations to mean something. Our desire is for people to walk away feeling like they have some additional tools that they can use to begin to ask important questions that get to the root of the insideous nature of racism and inequity across all systems. We realize that in order for true, lasting progress to be made it is going to take ALL OF US, every race, ethnicity, culture, religion, gender, sexual orientation and political affiliation. We don't have all of the answers now, but we do have a forum that serves as a safe place and space where the community can come together and connect in a meaningful way.

CULTURAL HUMILITY FOR SOCIAL TRANSFORMATION
Workshop Details
To kick off the first dialogue of 2021, participants will join an interactive facilitated dialogue on the application of the Cultural Humility principles in their work as a foundation for social transformation. Participants will gain insight on how to build trustful partnerships with colleagues and the communities we serve, and how organizational policies and behaviors can be transformed by applying the Cultural Humility principles.
PRESENTER BIOGRAPHY
Cultural Humility trainers Souta Calling Last and Tyler Walls of Indigenous Vision are stewards of their Indigenous communities, culture, people, and land. They envision a unified world of empowered Indigenous people and communities where future generations are ensured healthy environments and strong cultures by honoring the traditions and knowledge of their ancestors. Learn more about their work at www.indigenousvision.org.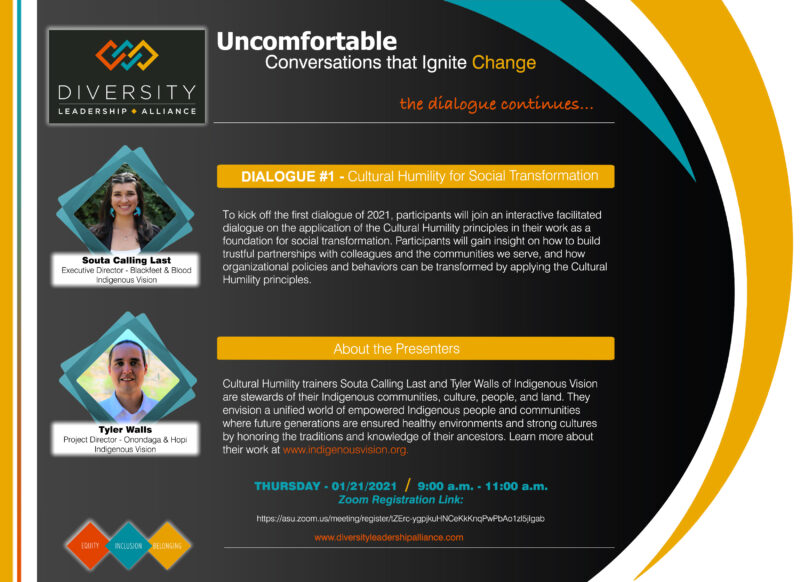 Workshop Logistics
DATE: Thursday, January 21st 2021
TIME: 9:00 a.m. – 11:00 a.m.
LOCATION: The comfort of your home office, backyard, couch or wherever you are practicing social distancing.
Zoom Registration Instructions
First, please register for this workshop here:
REGISTER
After registering, you will receive a confirmation email containing information about joining the meeting. You may join from a PC, Mac, iPad, iPhone or Android device.
View Recording