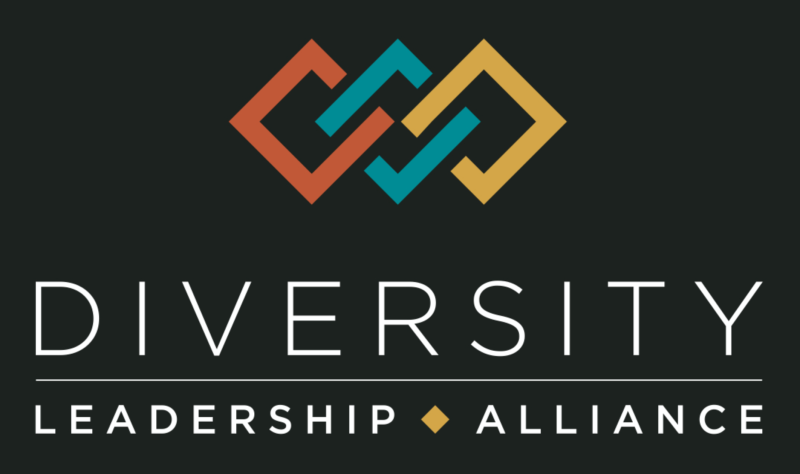 In 2021, DLA continues its impactful dialogue series "UNCOMFORTABLE CONVERSATIONS THAT IGNITE CHANGE". This year, we dig even deeper to unearth some deep-rooted systems of inequity and oppression in Education, Healthcare, Food Systems and Technology. The 2021 dialogues will be all about listening and learning and were created because we want these conversations to mean something. Our desire is for people to walk away feeling like they have some additional tools that they can use to begin to ask important questions that get to the root of the insidious nature of racism and inequity across all systems. We realize that in order for true, lasting progress to be made it is going to take ALL OF US, every race, ethnicity, culture, religion, gender, sexual orientation and political affiliation. We don't have all of the answers now, but we do have a forum that serves as a safe place and space where the community can come together and connect in a meaningful way.

THE DIGITAL PLAYING FIELD
" How Racially Equitable is it? "
Workshop Details
In this eye-opening webinar, we will address the educational risks that students of color face due to systemic inequities and lack of access to technology. As students went online with virtual learning, many of our students of color struggled, as they did not have access to computers, high-speed internet, or reliable wi-fi, making it difficult to be successful in the virtual learning environment. Our expert panel of Educators, Community Advocates, and Trainers will discuss the disproportionate socioeconomic and racial gaps that exist for students of color around technology. The panel will also examine how if persistent and not resolved, this digital gap could put even more students of color at risk of falling further behind. Attendees will learn about effective strategies and long-term solutions that districts, schools, and parents can implement that are both practical and economically feasible. Attendees will also hear what ACTIONS they can take as Educational Allies in pursuit of transforming and closing the technology gap.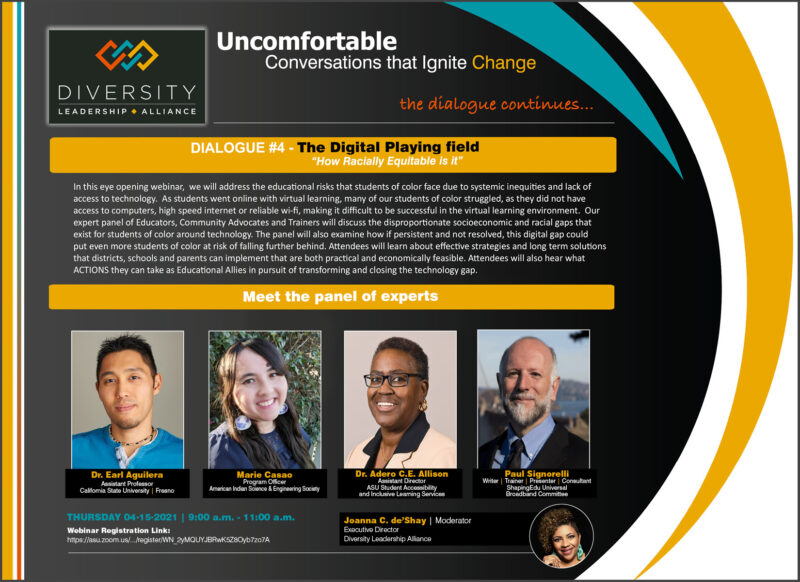 WORKSHOP LOGISTICS:
DATE: Thursday, April 15, 2021
TIME: 9:00 a.m. – 11:00 a.m.
LOCATION: The comfort of your home office, backyard, couch, or wherever you are practicing social distancing.
Zoom Registration Instructions
Please register for this workshop here:
REGISTER
View Recording