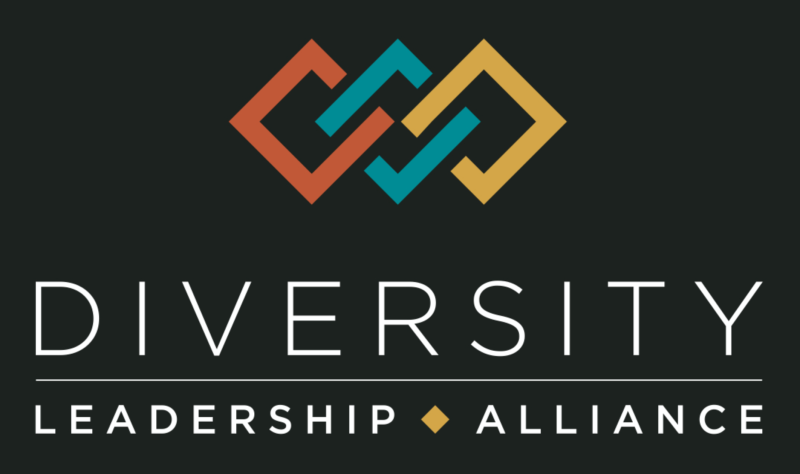 Standing strong and united in solidarity with our Asian American and Pacific Island (AAPI) brothers and sisters, DLA presents a special edition, "Uncomfortable conversations that ignite change, We are not Silent: Stories and Support for the AAPI community." Racially motivated hate crimes and harassment have been systemic in America for people of color and other vulnerable populations for hundreds of years. More recently, specific targeting appears to be focused on members of the Asian American and Pacific Islander descent communities. Very much like the COVID-19 virus pandemic, hate is a virus that must be uprooted at its core. We cannot allow it to further harm the condition of race relations in America. It is deplorable and unacceptable. America is a country of immigrants, and all its citizens must be treated with dignity, respect, and humility.

"WE ARE NOT SILENT"
Stories and Support for the Asian American & Pacific Island Communities

Workshop Details
This special edition community dialogue will be a safe space and place to listen and learn while acknowledging the frustration, pain, and fear that many have experienced and witnessed in their AAPI communities. We will then harness that energy and focus it on change while addressing critical short and long-term strategies to transform the systemic nature of hate and oppression. Attendees will hear from local activists and community leaders as they share their stories and perspectives. Each attendee will leave with a charge of the one thing they can do NOW to be agents of change, leading to dismantling injustice.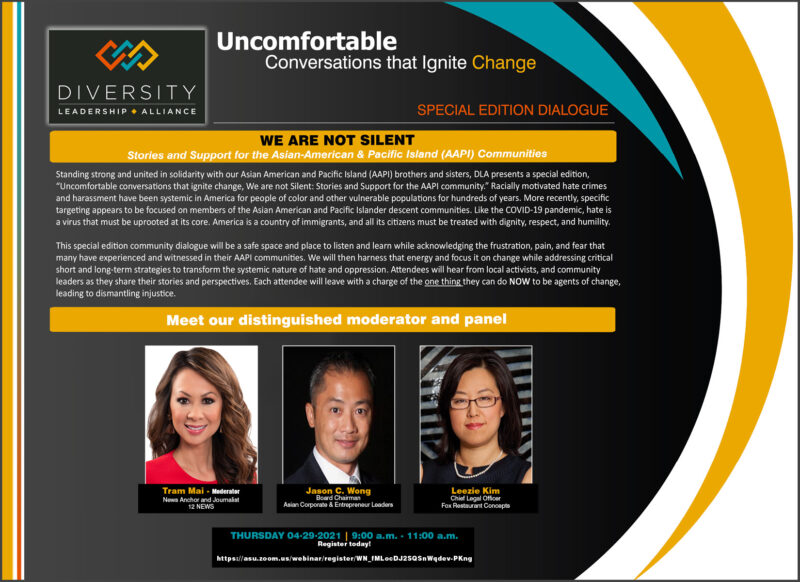 WORKSHOP LOGISTICS:
DATE: Thursday – April 29, 2021
TIME: 9:00 a.m. – 11:00 a.m.
LOCATION: The comfort of your home office, backyard, couch, or wherever you are practicing social distancing.
Zoom Registration Instructions
Please register for this workshop here:
REGISTER
View Recording