Presented by Dr. Jessica Hirshorn
Principal Lecturer, Arizona State University
April 3, 2019
8:00 AM – 12:00 PM
Registration: Begins at 7:30AM
Location:
Scottsdale Community College
9000 E Chaparral Rd
Scottsdale, AZ 85256
Building: Student Center, Turquoise Room
Note: We encourage you to review the map and directions prior to your arrival.
Cost: Complimentary event with light refreshments – RSVP today!
Please join us on April 3, 2019 when Dr. Jessica Hirshorn presents a hands on workshop where you will learn how to recognize different intercultural communication styles.
Workshop Summary
This workshop will take you through a simulation designed to help participants develop important intercultural skills. Based on qualitative research done at NASA's Johnson Space Center, the simulation mocks real life interactions. Participants work together to build a model rocket. After building the rocket, participates will discuss their insights.
Objectives
Recognize some of the differences in intercultural communication styles among the four simulation teams.
Discuss the cultural misunderstandings that occurred during the simulation.
Recognize the compromises that are needed to work together as a multinational team.
Gain a better understanding of intercultural group dynamics.
Speaker
Jessica Hirshorn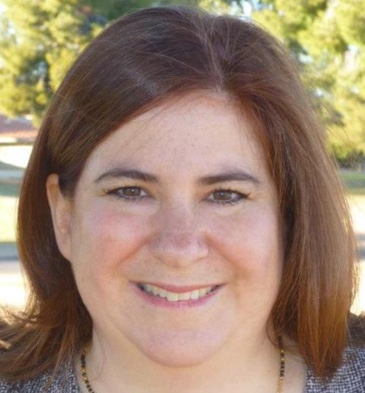 Jessica Hirshorn teaches Interdisciplinary Studies and Organizational Leadership at Arizona State University. Additionally, she teaches a Peace Corps seminar and assists with overseeing the Peace Corps Prep program at ASU. She is the author of the intercultural training simulation "Rocket: A Simulation on Intercultural Teamwork." Rocket is based upon her research conducted at NASA's Johnson Space Center and examines the intercultural interactions that take place in the International Space Station Program.
Jessica's doctorate is in Educational Foundations with an emphasis in Multicultural Education and Sociology of Education from the University of Houston. She also holds a master's degree in International and Intercultural Management from the School for International Training, and a bachelor's degree from Coe College in Asian Studies and Religion. Prior to teaching Interdisciplinary Studies and Organizational Leadership at ASU, she taught teacher education courses and helped to train teachers to work with diverse student populations. Jessica also served as the Coordinator of International Student Services and Interim Director of Multicultural Services at the University of Houston-Clear Lake, where she developed and implemented their international student services program. Jessica's international experience includes serving as a Peace Corps Volunteer in the Federated States of Micronesia and studying abroad in China, India, and Israel. She is the current Faculty Director for the Sun Devils in Dublin Internship and Study Abroad Program and the Taste of Peace Corps in the Dominican Republic program. In the past, she served the Faculty Director for ASU's Beijing and London summer internship programs.
Visit websites:
http://www.intercultural-rocket.com
Register