Presented by Dr. Phillip Walker, President
Walker International, Inc.
August 15, 2019
8:00am – 12:00pm
Registration: Begins at 7:30AM
Location:
Cox Communications
17602 N Black Canyon Hwy
Phoenix, AZ 85053
Building: Tigerman Hall (entry around back on the East side of the building)
Note: We encourage you to review the map and directions prior to your arrival.
Cost: Complimentary event with light refreshments – RSVP today!
Please join us on August 15, 2019 when Dr. Phillip Walker presents a four hour intensive workshop that leverages the power of stories in opening up dialogue and new insights into diversity and inclusion.
Workshop Summary
Simply put, in the 21st century, leaders and members will increasingly find themselves in heterogeneous contexts within institutions and communities. As a result, diversity and inclusion stories surround us. Everywhere we turn, there is a story vying for our attention. D & I is one of the biggest challenges facing organizations today. Through a model of stories, participants will better understand the underlying principles and dynamics behind the notion that it's simply good business to be responsive to diverse customers and staff; it leads to better outcomes.
This workshop is constructed to challenge what we think and know, help us discover what we don't know, and support raising the bar for others and ourselves. Stories will allow for multiple points of views by eliciting D & I experiences and knowledge, listening to each other and ourselves in deeper ways, and providing a canvas for reflection and learning.
Participants will have opportunities to better understand diverse perspectives and interpretations. Less time will be spent broadcasting signals with more energy focused on tuning in to all the frequencies of participants. This will naturally involve smaller bandwidth, less information, and more impact.
Objectives
Shift from unconscious bias to conscious inclusion
Describe key concepts of diversity, inclusion and bias as they apply to today's workforce through personal stories
Speaker
Dr. Phillip Walker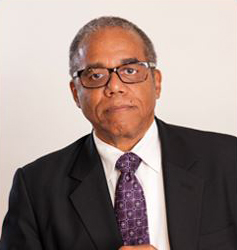 Dr. Walker is a learning and development expert, master executive coach, and organizational performance consultant. He thrives on challenges in helping people deal powerfully with new problems and opportunities. He is dedicated to leadership development, and creating culture shifts.
Dr. Walker offers wisdom and keen insights to leaders at all levels through training, coaching, and team building. He has deep and broad knowledge in organization development with over 25 years of experience. As author of Theory T: The Power of Trust In a Chaotic World, he is committed to helping leaders bring out the best in their employees through candor, integrity, and trust building. Phillip's Diversity and Inclusion project at NASA Glenn Research Center was designated "Exemplary Status," earning him recognition from Vice-President Al Gore under his Reinventing Government Initiative.
As a subject matter expert in leadership development and relationship building, Phillip's training programs are interactive, and emphasize learning by doing. He helps organizations face challenges ranging from volatility, complexity, and ambiguity to disruptive technological change and macroeconomic uncertainty. His facilitation style enables participants to identify "below the surface" thoughts, feelings, assumptions and beliefs, as a precondition to behavioral change. More specifically, Phillip is an expert in delivering training programs subsumed under the following behavioral science domains:
Diversity and Inclusion
Leadership
Trust Building
Emotional Intelligence
Register