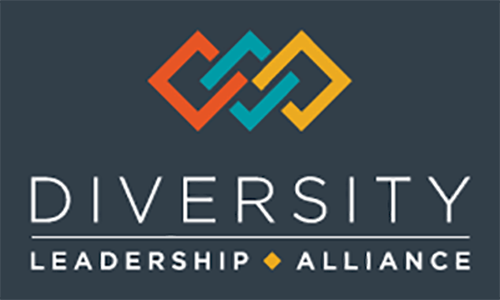 DLA is celebrating its 19th Annual Conference and Awards Luncheon "Uncomfortable Conversations that Ignite Change" as a Virtual Conference on Thursday and Friday, October 29th and 30th where this year's DLA award winners will be announced virtually in a fun and creative way.
Diversity Leadership Alliance (DLA) is the premier Diversity Education organization in Arizona. DLA provides thought provoking diversity training, leadership guidance and continued support to help cultivate an inclusive community.
DLA's Vision: Be an inclusive community where each person is equally respected and empowered.
DLA's Mission: To guide leaders in the transformation of culture to build an inclusive community where each person is equally respected and empowered.
DLA and the Arizona Society of Human Resource Management are working collaboratively on this year's awards celebration and are now accepting nominations for Diversity Leaders and Inclusive Workplaces in the Large, small and Non-profit Categories:
Inclusive Workplace: A corporation or organization that recognizes and values Diversity and creates an inclusive work environment for their employees, and are engaged in Arizona's diverse communities. This year's workplace categories and sizes include: small (up to 250 employees in AZ) , large (1,000 + employees in AZ) and Non-profit organizations.
Diversity Leader / Youth Leader (under 30): An individual who serves as a Diversity, Inclusion and Equity role model within their respective Arizona communities, corporation or organization.
Diversity Leader and Inclusive Workplace nominations open on Monday August 10th and accepted through Monday September 21st 2020!
Nominations can be filled out online or forms can be downloaded and emailed:
awards@diversityleadershipalliance.org
Thank you for considering nominating a Diversity Leader and/or Inclusive Workplace (small, medium, large or non-profit organization) in our wonderful state of Arizona!